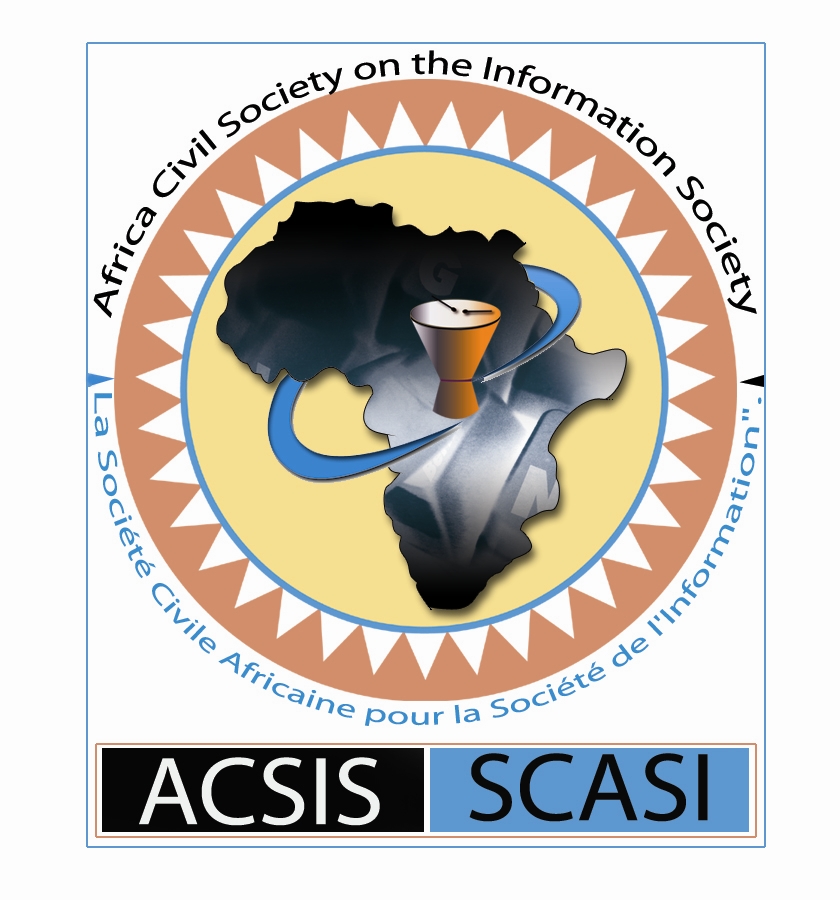 A C S I S
African Civil Society for the Information Society
NETWORK ON ICT4D
Tél. : (+237) 9999 86 16 :
Email : delynana2002--yahoo.fr
B.P 8376 Yaoundé (Cameroon)
Ms. Aida OPOKU- Mensah
Directrice par Inté

Dear Sir
We wish to reiterate our support to the Internet Governance Forum and your continued effort for its success.
Civil Society has proven through all the WSIS process its commitment to contribute to the emergence of a sustainable information society, conducive to an improved life and a sustainable economy for all citizens and communities. Developing countries civil society and particularly African Civil Society, despite the difficulties they usually face, managed to contribute to the outcomes of the Summit. Hereby, we are reaffirming our commitment to contribute to the subsequent Internet Governance Forum processes.
We would like also to recall our belief in the following fundamental principles, that the various consultations related to the Internet Governance Forum confirmed that:
IGF activities should have an overall development orientation.

Capacity building to enable meaningful participation in global Internet policy development should be an overarching priority.

Meaningful participation including both assistance to attend meetings and training in the subject matter of Internet governance has to be effective.
We would like to call your attention to the difficulties encountered by the Civil Society Organizations (CSOs) from the Least Developed and Developing countries and Africa in particular, in sourcing needed financial support to be physically present at meetings, (from the Advisory Committee meetings to the Athens and other related meetings).
It should be recalled that, even though remote participation, when adequate facilities are provided for it, can have some effectiveness, it is limited and does not replace physical presence. The need for a viable support mechanism is especially crucial for CSOs and developing countries at this very beginning of the Forum process. The failure to find adequate solutions to this problem might seriously prevent, to an important extent meaningful participation from those stakeholders and will be contrarily to the WSIS and IGF stated principles. We also wish that practical procedures are also put in place for stakeholders to ensure their participation.

We thank you in advance for the consideration you will give to this concern of ours towards an effective CSO and developing countries participation in the Internet Governance Forum.
We are confident that IGF will find a relevant answer to those concerns, which may be through consultations with appropriate institutions such as African governments, development partners and UN institutions or any other suitable strategy.
FOR THE ACSIS NETWORK
The President
Delphine NANA MEKOUNTE
African Civil Society on the Information Society